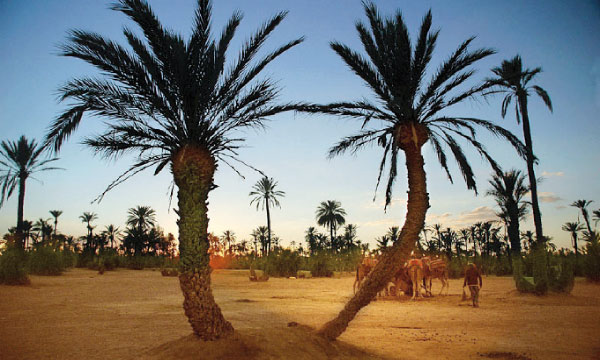 ITINERARY
A short break in Marrakech? No time to go to the Sahara but still desperate to somehow ride a camel. You can still do it! Take a camel ride amidst the palm trees and arid outback of the Palmaerie just outside Marrakech. Done.
A great experience for the time-restricted traveller in Marrakech without going to the Sahara. We take you from your hostel by minibus. You meet the camel leaders and their camels. The adventure is based in the strangely arid landscape of La Palmeraie just North of Marrakech. With over 150,000 palm trees, you will feel as though you are in a desert oasis. A peaceful yet still exhilarating experience.
FREQUENTLY ASKED QUESTIONS
WHAT TIME IS THE DEPARTURE? Either 10am or 2pm
WHAT IS INCLUDED? Transfers to and from your accommodation in Marrakech to the Palamerie and an obligatory tea break
IF YOU FEEL THERE IS A QUESTION WE HAVE MISSED OUT - LET US KNOW AND WE WILL INCLUDE IT HERE!