DAY TRIP - Cascades D'Ouzoud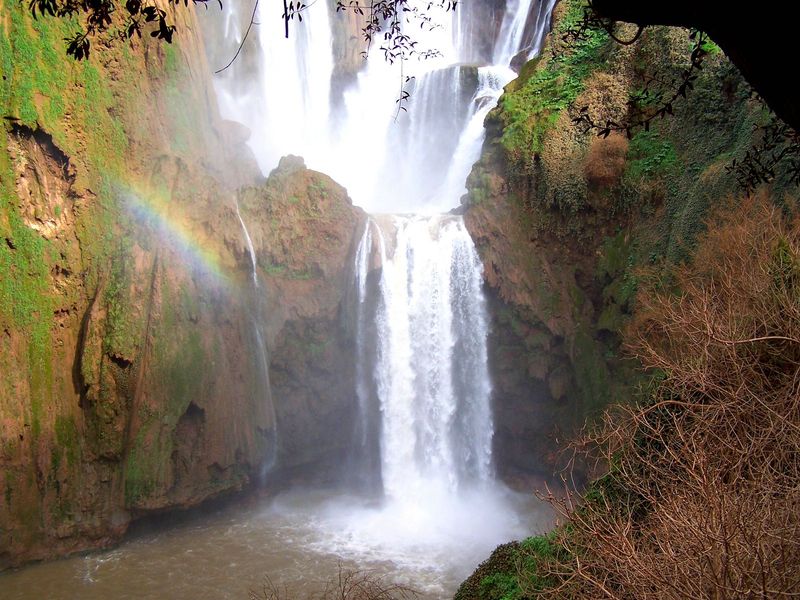 DAY TRIP - Cascades D'Ouzoud
TRIP HIGHLIGHTS:
- Marvel in the dramatic scenery of the 2nd highest waterfall in Africa
- Hike down the side of the falls and enjoy a cool swim in the natural rock pools below
- Take lunch overlooking the rainbows of the waterfalls
- Meet (but don't feed) the wild monkeys who inhabit the Cascades D'Ouzoud hinterland
INCLUDED
- All transfers to and from Marrakech to Cascades D'Ouzoud
NOT INCLUDED
Lunch and guide (which is completely optional) - the guides at Cascades D'Ouzoud are not affiliated with Rouge Travel
DAILY DEPARTURES
Add a Marrakech Experience...:
Departing Marrakech at approximately 8am, you will be taken by minibus to the second highest waterfalls in Africa or, the highest waterfalls in North Africa - the majestic Cascades D'Ouzoud.
The minibus will drop you at the top of the falls and there are some wonderful walks down the the inviting rock pools below. There are many wonderful vantage points to take photos - rainbows bouncing off the falls. On a hot day, you can swim in the pools, or perhaps take a little flowery boat ride across the pools.Lunch can be taken in the cafes dotted along the way, but look out for the monkey families who live in the trees that line the falls - they can be extremely cheeky!
The minibus will meet you at the top of the falls again for your return journey to Marrakech
MIX AND MATCH! - CHOOSE YOUR OWN ADVENTURE AND ADD ANOTHER TRIP or TRIPS AT A REDUCED RATE
If any of the below interest you, fire up your travel mojo, or you just want to do some light travel reading - click the pretty picture for itineraries of these additional trips and experiences
FREQUENTLY ASKED QUESTIONS
WHAT TIME DOES THE TRIP RETURN TO MARRAKECH?: The trip returns at approximately 6pm depending on the road conditions in the mountains and traffic coming into Marrakech.
WHAT IS THE MAXIMUM AMOUNT OF PEOPLE ON ANY TRIP: There is a maximum of 12 people on the trip
WHAT IS INCLUDED IN THE TRIP: Accommodation Pick-up, all transport
WHAT IS NOT INCLUDED: Lunch, guides (optional)
WHAT SHALL I BRING WITH ME? A camera for the stunning views, sunscreen, strong shoes for climbing the waterfalls, bottled water. Swimwear and a towel if you want to bathe in the pools at the bottom of the waterfall.
WILL THE DRIVER SPEAK ENGLISH? Not necessarily. Our guests come from all over the world so on our group trips, the cannot guarantee that the guide will speak your language.
IF YOU FEEL THERE IS A QUESTION WE HAVE MISSED OUT - LET US KNOW AND WE WILL INCLUDE IT HERE!