SAHARA DESERT - ZAGORA - 2 Days, 1 night - SHARED ACCOMMODATION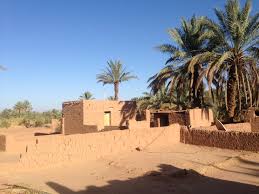 SAHARA DESERT - ZAGORA - 2 Days, 1 night - SHARED ACCOMMODATION
TRIP HIGHLIGHTS
- Drive the winding length of the Atlas Mountains and its incredible views
- Visit the Sahara gateway of Ouarzazate and Kasbah Ait Benhaddou (guide optional)
- Experience the Saharan sunset and sunrise on camel-back
- Enjoy traditional Berber entertainment and music around a bonfire at a Nomadic camp in Zagora
INCLUDED:
All transport throughout the trip
- Shared dormitory style accommodation at the Zagora desert camp
- Breakfast and dinner
- Sunset camel trek and sunrise camel trek through the dunes of Zagora
DAILY DEPARTURES
BE AWARE
- Many 'faux' (false) guides operate in the Ouarzazate and Ait Benhaddou region of the Sahara where you will visit on the first day of your trip. A 'false guide' is someone who will offer to show you an area that you are unfamiliar with and then ask for money. Sometimes, they can be very helpful and informative, sometimes not at all. They are not affiliated in anyway whatsoever with Rouge Travel. In places where gainful employment is very low, this is the only form of work and embedded within Morocco infrastructure - as such - out of the control of Rouge Travel. You can explore these areas independently if you wish.
- The Sahara Desert is isolated and wild and for this very reason, you are probably looking to book this trip - it is an amazing adventure. Please do understand however, distances are far and minibus journeys long (and incredibly beautiful along the way). Facilities in the desert are not the same as in the cities and perhaps this trip is the perfect time to go off-grid - revel in the calm, the unstable wifi and enjoy being part of this majestic part of the natural world. If you really can't do without your creature comforts or strong, stable wifi - this may not be the trip for you - get in touch with us and we can offer more luxury options which will include great wifi and ensuite hot showers
- Throughout the Summer months it is incredibly hot in the desert. Sounds obvious right? Whilst our minibuses are air-conditioned, there may be periods when the driver turns off the air-conditioning to avoid the engine overheating. This is standard throughout all desert trips throughout the world.
ADD A MARRAKECH EXPERIENCE:
ZAGORA ITINERARY
**Day 1**
Departing from Marrakech, you will head South through the full length of the Atlas Mountains on the Tishka Pass at 2600m, a winding, panoramic road with unrivalled views.
You will make your first stop at the ancient Kasbah Ait Benhaddou, bridging the mountains with the desert. Following this you will visit Ouarzazate - the gateway town to the Sahara.
The terrain changes drastically from here - from the height and beauty of the mountains to the arid moonscape of the Sahara, where you will eventually reach your destination of Zagora via Draa Valley. You will travel to the Berber camp on a camel in time for sunset, and experience a Berber evening with incredible and compulsory stargazing.
**Day 2**
Experiencing sunrise from the comfortable saddle of a camel, you will begin to make your way back to Marrakech. You will stop in Ouarzazate in time for lunch and if there is further time you may have the opportunity to visit the famous film studios and Kasbah. You will then revisit the Atlas before returning to Marrakech